Librarian:
Mr.S.Selvakumaran M.A.,M.C.S.,MLIS.,M.Phil.,UGC NET.,SLET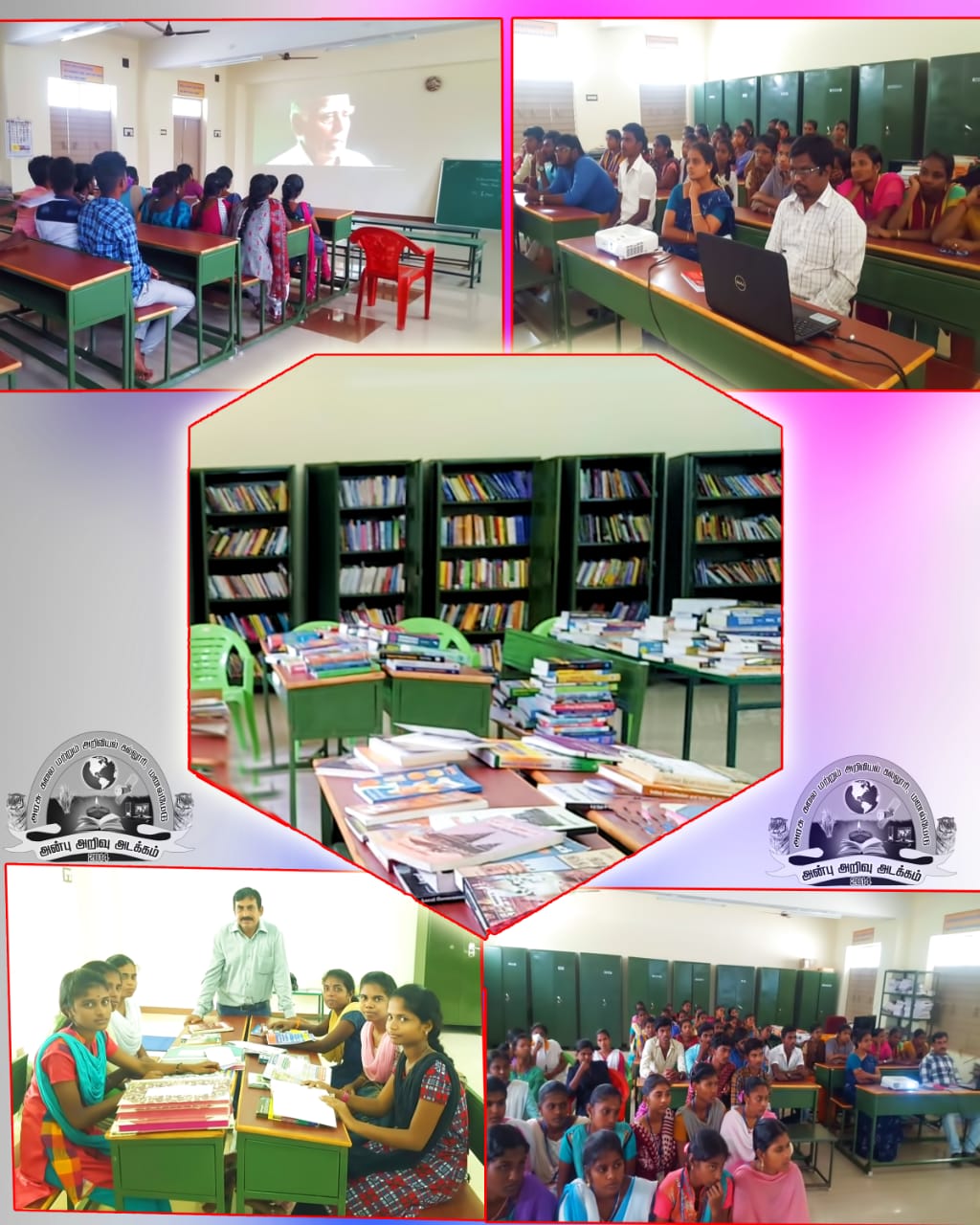 Library as a Temple of Learning


Library is the best Power house of generating knowledge. The Government Arts and Science college Library, Manalmedu consists of more than 6100 books which includes reference, regional language , subject books in various disciplines and the books that aid in preparing for competitive examinations.In the process of book selection for the library all the HODs of different faculties and staff , students are encouraged to participate in book exhibitions which are conducted in the college premises.

The UG,PG students are allowed to take 2 books for a period of 15 days and staff can take 10 books for a period of 30 days from the Library. The service hours of the library starts from 9.00 am to 04.00 pm daily on all working days.
The Library holds the Audio Visual shows periodically through educational CDs and internet. Career guidance programme are conducted for the betterment of outgoing college students.

The Library is having sufficient reading room to accommodate 60 students and a stack room annexed to the library is available to accommodate competitive exam and reference books.This library is equipped with Government oriental manuscript library and department of archaeology publications.No Due certificate by each student is to be obtained from the Libraran before appearing the Final semester.The readers are advised to adhere the rules and regulations of the library.